Under the Patronage of the Honorary Committee,
Their Royal Highnesses Crown Prince Leka II and Crown Princess Elia of Albania
Their Royal Highnesses Prince Nicolae and Princess Alina-Marie of Romania
Her Highness Duchess Alice of Mecklenburg
Her Highness Princess Olimpia Colonna di Paliano
you are kindly invited to the
Tulips Ball 2023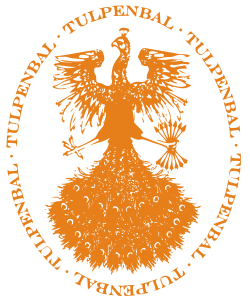 Friday 26th of May
18h00 – 01h00
Pre-Party / Eintanzen
Venue: Koninklijke Industrieele Groote Club – Dam 27, Amsterdam
A great start to meet old and new friends. The perfect pre-party in the heart of Amsterdam overseeing the Dam Square and Royal Palace. The evening includes a dancing lesson, dinner (without drinks), music and dancing until late.
Dress code: Blazer with tie / cocktail dress
Saturday 27th of May
10h00 – 15h00
Surprise tour
Venue: To be announced, Amsterdam
Looking for an unforgettable experience in Amsterdam? Join us for a surprise activity that will get your heart racing and leave you with lasting memories. Afterward, indulge in a scrumptious lunch that will satisfy your appetite. Get ready for an exciting day filled with surprises and excitement! Stay tuned for details.
Dresscode: Smart Casual
17h00 – 04h00
Grand Tulips Ball
Venue: Grand Hotel Krasnapolsky, Dam 9, Amsterdam
17h00 Champagne reception with Hors d'Oeuvres
18h00 Seated for dinner (drinks included during reception / dinner)
21h00 Dancing and entrance for after dinner guests
04h00 Carriages
We cordially invite you to the Grand Tulips Ball – an evening of elegance, enchantment, and endless delights. A sumptuous dinner will be served amidst the dulcet tones of the Tulips Society Orchestra, enchanting you with their beguiling melodies as you waltz the night away. But this is not just a night of revelry, for we will also hold a charity auction benefiting the 'Queen Geraldine Foundation', with an introduction by none other than His Royal Highness The Crown Prince Leka II of Albania. International tables will seat old and new friends, and entertainment will include a spectacular dancing show and an opera performance. Come and experience a night of grandeur and enchantment.
The evening includes live music by The Tulips Society Orchestra and DJ Jan-Maarten Nijkerk, dancing and opera performances. Three course dinner and drinks until end of dinner. Coffee/tea and friandises for dinner guests.
Dresscode:
Ladies: Long ball gown
Gentlemen: White Tie, Black Tie or Uniform with decorations
Sunday 28th of May
12h00 – 17h00
Ascot Day
Venue: Polo Club Wassenaar, Waalsdorperlaan 29, Wassenaar
Dear friends, we invite you to indulge in the grandeur of the First Tulips Ball Polo Cup at Poloclub Wassenaar. With a sumptuous picnic of scones, fruits, cheeses, sweets and more, the event promises to be a feast for both the palate and the eyes. An oyster and champagne bar awaits, an exquisite temptation for those with refined taste buds for lavish indulgences.
Don't forget to impress the esteemed Barbera Raben-Levetzau with your sartorial prowess at the hat contest. Majestic horses will thunder by as the Ascot style gentlemen in morning coats and ladies adorned in their finest hats grace the field. This is not merely a tournament, but a spectacle of elegance and refinement. Come join us, and revel in the splendor of the occasion.
A selection of non-alcoholic drinks and lunch are included. Busses from Amsterdam to Wassenaar and return with a stop at Schiphol Airport are also included. Champagne and oyster bar is not included.
Dresscode:
Gentlemen: Morning coat with top hat / Dark suit acceptable
Ladies: English dress, with hats
Tulips Ball Tickets
All tickets can be purchased through our website and will be available until 10th of May 2023.
PDF Invitation
You can download the PDF Invitation here.