Under the Patronage of the Honorary Committee,
H.H.R.R.H.H. Prince Nicolae and Princess Alina-Marie of Romania,
H.H. Duchess Alice of Mecklenburg (-Strelitz),
Princess Olimpia Colonna di Paliano
you are kindly invited to the
Tulips Ball 2022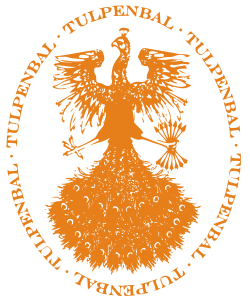 Friday 27th of May
18h00 – 02h00
Pre-Party / Eintanzen
Venue: Koninklijke Industrieele Groote Club – Dam 27, Amsterdam
A great start to meet old and new friends. The perfect pre-party in the heart of Amsterdam overseeing the Dam Square and Royal Palace. The evening includes a dancing lesson, dinner (without drinks), music and dancing until late.
Dress code: Blazer with tie / cocktail dress
Saturday 28th of May
09h00 – 15h00
Visit to the Royal Palace and tour
Venue: Royal Palace, Amsterdam
Private tour through the Royal Palace in Amsterdam, with a very special tour guide. Visit to the crypt of Admiral Michiel de Ruyter, accompanied by his descendants and Admiral of the Royal Netherlands Navy Ret. Matthieu Borsboom. This activity includes the tours as well as a lunch. *Note: the organisation reserves the right to organise an alternative day program in case the Royal Palace is closed for state purposes.
Dresscode: Smart Casual
18h00 – 03h00
Grand Tulips Ball
Venue: Koepelkerk – Kattengat 1, Amsterdam
18h00 – 22h00 Seated dinner (drinks included during reception / dinner)
22h00 – 03h00 Dancing and entrance for afterdinner guests
The highlight of the weekend: the Grand Ball! The evening will start with a reception and welcoming word, after which the seated dinner will take place. During the dinner there will be charity moment benefitting the 'Prince Nicolae of Romania Foundation', introduced by His Royal Highness Prince Nicolae himself.
The evening includes live music by a concert orchestra and DJ Jan-Maarten Nijkerk, as well as other entertainment. After dinner guests are welcome after 10 PM. Drinks are only included during the reception as well as during dinner.
Dresscode:
Ladies: Long ball gown
Gentlemen: White Tie, Black Tie or Uniform with decorations
Sunday 29th of May
Private opportunity to visit
10h30 Holy Mass at Krijtberg Kerk
Address: Singel 446, Amsterdam
12h30 – 16h00
Thé dansant
Venue: Amstel Hotel – Professor Tulpplein 1, Amsterdam

High Tea / Afternoon Tea with a selection of culinary delights to tickle ones tasting senses, while enjoying some live music and who knows your feet might even still be up for one final tango before we end our international weekend. Imagine a setting where 'Scent of a woman', meets 'Breakfast at Tiffany's'. A selection of non-alcoholic drinks are included and service is until 15h30.
Dresscode:
Gentlemen: Blazer and tie
Ladies: English dress, with hats
Tulips Ball Tickets
All tickets can be purchased through our website and will be available until 10th of May 2022.
PDF Invitation
You can download the PDF Invitation here.